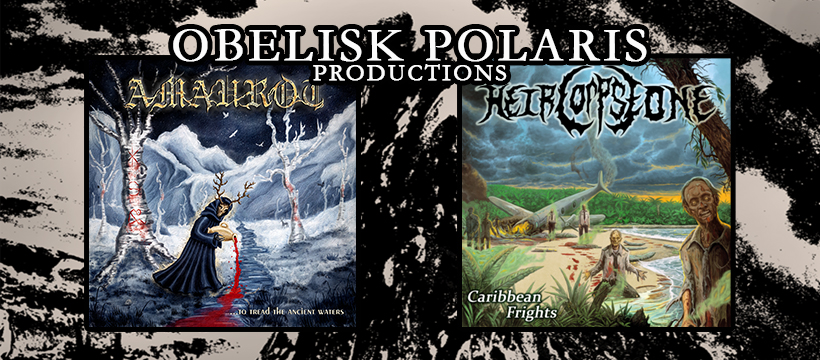 Presenting OBELISK POLARIS PRODUCTIONS. A new Swedish record label.
Focusing on obscure high quality Swedish Metal.
First releases:


AMAUROT – "…To Tread the Ancient Waters"

(full-length; CD and digital)
Doom metal with gothic influences. Featuring Lisa Rieger (Hydra) on vocals and Peter Svensson (Void Moon, ex-Goatess) on guitars.
Debut album with guests Rogga Johansson (Massacre, Paganizer) and Sean Vukovic (Forsaken).
For fans of Draconian and Candlemass.
HEIR CORPSE ONE – "Caribbean Frights"

(EP; CD and digital)
Swedish Death Metal with classic "Sunlight Studio" production. Aero-Zombie Death Metal! The new EP following the highly acclaimed debut album "Fly the Fiendish Skies". Featuring Rogga Johansson and the death metal elite.
For fans of Bloodbath, Hypocrisy and Entombed.


Pre-order of both releases, see SHOP